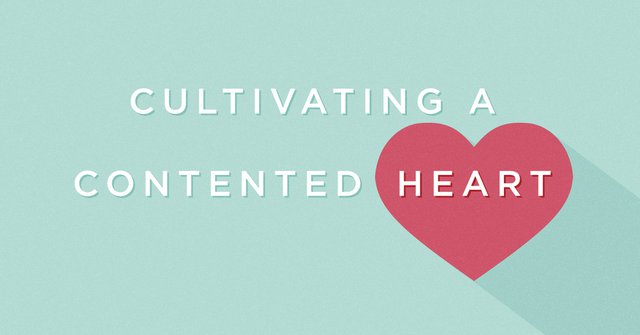 — Audio Player —
A Picture of Contentment
Nancy Leigh DeMoss: I want to take a moment here and say a huge thank you to everyone who responded to the needs of the ministry that we shared during the month of May. We let you know about a need of $435,000. I'm thrilled to let you know that the Lord provided that entire amount.
Thank you so much to each person who was a part of helping to make that possible and to each of you who help us spread the truth that sets people free in your community and around the world.
We also told you about a $70,000 matching challenge for all first-time donors to the ministry. The Lord was gracious in providing most of that amount. I'm so thankful for everyone who partnered with us for the very first time. Those gifts mean so much.
Thank you so much for your prayers and your support during a critical time for the ministry as we face the days ahead. You play such an important role as we call women to freedom, fullness, and fruitfulness in Christ. 
Leslie: This is Revive Our Hearts with Nancy Leigh DeMoss for Friday, June 27. 
All this week Nancy's been in a series called "Cultivating a Contented Heart." If you've missed any of this practical teaching, you can hear it at ReviveOurHearts.com.
Nancy: One of the most beautiful qualities that any of us can have as Christian women is a contented heart. We've seen that a contented heart is a thankful heart. It is a heart that expresses gratitude. It is a trusting heart, a surrendered heart to the will of God. It is a heart that is free from self, and it is a heart that is full of God; a heart that is centered on God.
I thank the Lord for people that He's allowed me to know over my lifetime who are contented people. Some of the most beautiful, gracious women I've known are that way because they have a contented spirit. They have cultivated a contented heart. Let me say, by the way, this doesn't come naturally. It is something that God has to develop in us, but it is something we have to let Him develop in us.
I have a little plaque in my home that has just those three words on it, "God is enough."  What a reminder that I need constantly. That God really is enough. The question is, "Do we really believe that?" Or do we believe that we need God plus something or someone else. That we need God plus a bigger house. We need God plus a better car. We need God plus the newest fashions and styles in our clothing. We need plus children who are walking with God. We need God plus a husband. We need God plus a husband who is a spiritual leader. 
Now, this has been a challenge for me to learn, as I'm still learning, to experience that reality in my own life. I believe God loves us so much, He's so commited to our learning He is enough, that sometimes He presses us into circumstances where we find that the things we've depended upon just aren't there, or they are not sufficient; they don't satisfy. Out of those disappointments come the greatest conviction of God's goodness and His sufficiency.
When I was in my early 20's, I joined a ministry that I am still blessed to be a part of. But in those early years, I began to travel full-time ministering to women in conferences and seminars. I spent many years traveling full-time, year round, twelve months a year. The first eight years of traveling I lived exclusively in hotel rooms. 
Now for those of you who don't get to travel a lot, that may sound glamorous or exotic. I can tell you it was for about the first eight weeks of those eight years. I loved what I was doing. I loved the ministry. I loved people, serving people and serving the Lord, but after about eight years, this hotel thing began to get to me. I found myself growing very weary of the constant routine. Living in restaurants, living in hotels, living in different cities, airports, airplanes. The whole travel thing started to really get to me. 
I would find myself feeling very disoriented. I would wake up in the middle of the night trying to remember where I was. Sometimes I would be actually speaking in a different city and midway through my speaking I would try and name the town I was in and would just blank out. I found myself disoriented. Then there was just all the practical matters of traveling. I would leave one pair of shoes in one city and a box of books in another city. I found myself meeting myself coming and going and particularly resenting what at that time I had been grateful for as God's provision of a place to stay at night.
In the midst of this time I found myself focusing on what I had that I didn't want, and what I wanted that I didn't have. As we've seen in the earlier sessions, lack of a grateful spirit leads us invariably to commit other sins. I was discontent in my heart, and then I found myself beginning to express that discontentment—to murmur, to whine, to complain. I found myself comparing with what others had that I didn't have and that I thought I wanted. 
In this case some of my colleagues in ministry, a particular ministry I was serving with, some of the other people who traveled in ministry had trailers that they traveled in.  Recreational vehicles, which if you live in them are not very recreational. But I began to covet these trailers and think, "If I could just have a nest, a place where I could put my stuff and leave it there, then I would be happy." I became envious of those who had something that I didn't have. 
As is the case with discontentment, focusing on what I didn't have only made me more miserable, and I am sure I made some other people miserable during that time as well. One particular summer after about eight years of this hotel life I was spending part of the summer at a camp property that our ministry owned. I was staying in someone else's trailer on the outer edge of that camp property. 
In my quiet time one morning as I had been just kind of nursing this spirit of discontentment and fueling it and it was growing. I knew it was about time to go back out on the road and then I'd be back in this hotel life, and I was just really grumbling about all this in my spirit. I came in my daily reading to Numbers chapter 11, verse 1. The Scripture says, "When the people complained, it displeased the Lord: and the Lord heard it; and his anger was kindled; and the fire of the Lord burnt among them, and consumed them that were in the uttermost parts of the camp" (KJV). And here I was sitting in the uttermost part of this camp in a borrowed trailer. I didn't even need to go to verse 2. All I needed was verse 1, Numbers chapter 11. 
Suddenly the fear of the Lord came upon me, and I realized what I had been doing. I realized that for months now I had had a growing seed of discontent that had taken root in my heart and was producing a very ugly fruit.  I realized that God had heard this; that He was not pleased. I had this sense that if God at that moment chose to send a fire to the outermost parts of that camp and I was caught up in it, God would be justified. Now, God is also very merciful, and He didn't act that way at that moment. But I came to the Lord in brokenness, in conviction and repentance. 
I said, "Oh Lord! I have sinned against you so greatly. Please forgive me. Please forgive me for not having a grateful spirit, for comparing with what others have that I don't have, for demanding of You that You meet my desires and my expectations, for not being satisfied with what You've provided." 
I made a covenant with the Lord at that point that for the next, I think it was thirty days, that there would be no grumbling, no expressing of discontent. Now, that would be a great way to live your whole life. I didn't think I was prepared at that moment to make a lifetime commitment along that line, but I made a conscious effort that for the next thirty days, which has become more of a way of life now, that I would give thanks regardless of the circumstances. 
I won't go into all the details, but within the next several months, God did provide a recreational vehicle, a motor home, that I lived in over the next several years. And I'll tell you, when that motor home first pulled on the grounds, I thought it was heaven. I was so thrilled! Subsequently, I was able to build a much larger home than that motor home, but no home as ever been as special to me as that motor home.
Now, I could have probably got that motor home months earlier. I could have demanded and probably found a way. Because the fact is, anything that we insist on having, most often we can find a way to get, but I never could have enjoyed it. If God had not first brought me to the place of surrender and saying, "Lord, if You want me to travel the rest of my life living in hotel rooms, eating in restaurants, all that goes with traveling, You are enough. I will choose the pathway of contentment."
Because I came to that point first, then when God provided the motor home . . . It wasn't something I was demanding. It wasn't something I was expecting. It was an incredible, gracious gift of God. I had a much greater capacity to enjoy it because I had come to the place where I said, "Lord, You are enough. I don't need You plus a motor home to be happy. All I need is You. God is enough."
God taught me some very important lessons that I continue to take with me into daily life. One of the most important things I learned was that if I have a discontented heart, there is nothing, no circumstance that can make me happy. If there is a root of discontent in my heart, there is not any place, any thing, any person that can make me happy. 
On the other hand, if I have essentially a contented heart, there is not any circumstance or any person that can make me unhappy. You see, the key to my happiness is not held by my circumstances or by the people in my life. The key to my happiness and my joy is held in my heart and in my choices toward God. 
If I have a discontented heart and I live in a palace, I'm not going to be happy. But if I have a contented heart, I can live as the apostle Paul did in a prison and nothing can strip me or rob me of that joy. 
Another thing God showed me through that whole experience was that if I'm not content with what I have, I'll never be content with what I want. If I'm not content with what I have, with what God has already provided, then all the things I think I want or need don't have the power to make me happy. I hear single women, women who have never been married, express, "If I could only have a husband, then I would be happy." The fact is, if a woman who has never been married is not content with God alone, then there isn't any husband who can make her happy.
Now that doesn't mean that may not be God's plan to give her a husband. It doesn't mean that it is sinful to have an unfulfilled longing. What is sinful is when we demand that God meet that longing in my way and in my timing. God may want to fulfill that longing or He may allow me to just give that longing up to Him as a sacrifice. But I cannot come to the place of where I demand that God does what I want him to do on my timetable. Because if I'm not content with what God has already provided, there isn't anything that can make me really happy.
There are women who are married in this room perhaps who think that if only you had a different husband, or if only the husband you do have would be different in some of these particular ways, then you would have a happier life. Let me just say again, if you're not content with the husband that God has given you, there isn't any husband or any type of man who could make you truly happy because, again, happiness is not the fruit of my circumstances. It is not determined by the people or circumstances that come into my life. It is the result of a surrender to God's choices for my life.  
There is something else that God has taught me in a practical way about this whole area of contentment, and that is contentment is a choice. It is a choice, and it can be learned.It's not something that some people are naturally more contented. They may seem more contented, but they are more contented because they made a choice to be contented. 
 You may have found yourself over these last sessions recognizing that you have a discontented heart. You're seeing some of the characteristics of a murmuring, grumbling, complaining, discontented heart. 
Let me tell you, you can learn to be content. No matter what your past, no matter how much you may have failed in this area in the past, by the power of God's Spirit, if you're a child of God you can learn the pathway of contentment, because, contentment is not based on a change in my circumstances. Rather, it is based on a change in me, the willingness to embrace God's choices. Contentment is based in a faithful, loving God who never changes. 
In the fourth chapter of the book of Philippians, Paul said "I have learned to be content whatever the circumstances." I've learned. Now if we're going to learn contentment, that means we're going to have to experience some circumstances where our natural response would be to grumble, to be discontent, so expect it. If you want to develop this beautiful, rare jewel of a contented spirit, expect that God will take you to school in this subject and provide in your life circumstances that are not easy to embrace. 
Paul experienced a lot of those circumstances as he was out serving the Lord, but he said, "I've learned; I've learned! I've been to school on this subject. I've learned to be content whatever the circumstances. I know what it is to be in need, and I know what it is to have plenty. I have learned the secret of being content in any and every situation.  Whether well fed or hungry, whether living in plenty or in want" (see Phil. 4:12).
And in the very next verse, Philippians chapter 4, verse 13 one of the most familiar verses in the Bible is written about this very subject of contentment. You know the verse. He says, "I can do everything through Christ who gives me strength." I can do everything. What is that everything? The everything that Paul is talking about right there is, "I can chose contentment in the midst of every situation, every circumstance because Christ is the one who gives me strength." 
You see, some of us will tend to hear a session like this and leave thinking, "I'm going to be a contented woman if it kills me!" It may, because it is not natural. We have to recognize that naturally I am not a contented person. My natural response to the trials of life will be to grumble, to murmur, to complain just like the Children of Israel did over and over again. 
But Paul says, "I have a power living within me, the life of Christ, who can enable me and will enable me, if I let Him, to give thanks, to be content in every circumstance and situation."
We talked several sessions ago about Fanny Crosby, the blind hymn writer, and how she expressed gratitude that God should have allowed her to become blind at the age of six weeks as the result of a doctor's careless mistake. I have in my home a little plaque that has on it these words first written by Fanny Crosby. Simply, "Take the world, but give me Jesus."
Some of you know that old song, and here is how that first stanza goes,
Take the world, but give me Jesus.  
All its joys are but a name. 
But His love abideth ever, 
Through eternal years the same.
People will come and go. Circumstances will change; they will go up and down. There will be storms of life, but there is one unchanging reality in the midst of all of that. It is that God is. Just that: He is, and that He is enough. His love is eternal. He never changes. So when in the midst of that storm, take heart, be encouraged, let your spirit be at rest. Let God cultivate in you that rare jewel of Christian contentment knowing that God truly is enough.
As we bring this series on contentment to a close, let me just ask, "Where does God find you?" Does He find you maybe with a discontented heart? Murmuring over His provision?  Discontented with the circumstances you find yourself in? Or do you have a contented heart? Are you content with God's provision? Would you just say, "It's enough. What God has given me is enough. God has promised to meet all of my needs, and if there is something I don't have, then it must be something that I don't need—at least right this moment. And if God knows that it is a need, then He will supply it."  
Are you content with God's presence in your life? Is He enough for you? Are you content with God's plan for your life? Whether you can see it and understand it or figure it out or not, are you content to know that He knows? Are you content to live with mystery if you have to? But content to know that He has a plan that He is working out and to say, "Lord, Yes! I accept it. I embrace it; I welcome Your plan in my life. You are enough."
Thank You Lord for what You've shown us about Your heart and Your ways. Thank You for the greatness of Your provision. Lord, we confess that so many times we fall into this sin of discontentment. How foolish and how wicked that we should test You, that we should doubt You, that we should murmur against You.
Lord, we ask for forgiveness of our discontented, murmuring, whining ways. We pray that You would truly transform us by the power of Your Holy Spirit; that You would cultivate within us a contented heart, a thankful heart, a trusting heart, a surrendered and submissive heart, a selfless heart, and a heart that acknowledges that You are our highest good. Having You, we have enough.
Thank You Father for what You've said to us, and for the change that You will bring about in our lives as we allow You to do that work. I pray in Jesus' name, amen.
Leslie: That message from Nancy Leigh DeMoss wraps up a series called, Cultivating a Contented Heart. During the series we've seen that complaining is a serious sin with lasting consequences. We've also seen the power and joy of godly contentment. If you missed any of the series, I hope you'll order the CD at ReviveOurHearts.com. 
All this week, we've been telling you about some music that will remind you of the truth of God's Word and encourage you to choose contentment over worry and fear. Nancy, in years past, we've let listeners know about the CDs, Hidden in My Heart, Volumes 1 & 2. 
Nancy: If you have little ones, you have probably heard studies about how important it is for your children to listen to good music. I grew up listening to classical music. There are a lot of resources out there for littles ones—Baby Mozart, etc. These can be great things to expose your children to.
But how much better to get your children exposed in those earliest years to music that introduces them to Jesus—to get His Word, His truth into their hearts from the earliest stages. Before they can talk, you are pressing God's truth and the portrait of Christ into their little hearts. I can guarantee you that will produce much fruit as your children get older.
Song from Hidden in My Heart, Vol. 3:
Tell them why I came for them.
Came to give them life.
Oh let them know I gave it all.
I gave up everything just to be with them.
 
Leslie: Today is June 27—the final day we're letting you know about his offer. You'll get Hidden in My Heart, Volume 3 as our thanks when you support the ministry of Revive Our Hearts with a gift of any size.
In order to continue bringing you the program, we need listeners who believe in the ministry and want to support it. When you call with your gift, ask for Hidden in My Heart, Volume 3. The number is 1–800–569–5959, or visit ReviveOurHearts.com to donate. You'll have an opportunity to indicate you'd like the CD. We'll send one CD per household.
What Scripture verses should every believer know? On Monday, we'll hear from a guest who has thought a lot about that question. Please be back for Revive Our Hearts.
Revive Our Hearts with Nancy Leigh DeMoss is an outreach of Life Action Ministries.
All Scripture is taken from the New International Version.
*Offers available only during the broadcast of the podcast season.
Support the Revive Our Hearts Podcast
Darkness. Fear. Uncertainty. Women around the world wake up hopeless every day. You can play a part in bringing them freedom, fullness, and fruitfulness instead. Your gift ensures that we can continue to spread gospel hope! Donate now.
Donate Now