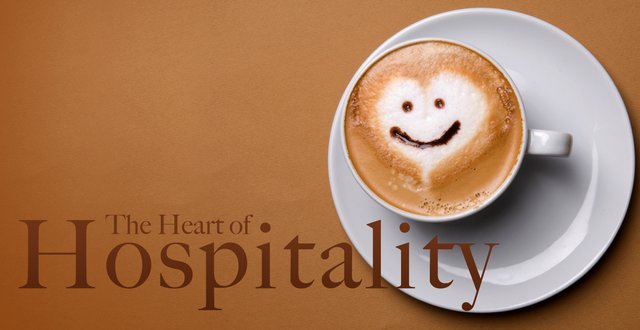 — Audio Player —
Evidence of Genuine Love
Nancy Leigh DeMoss: Anyone who knows my good friend Devi Titus knows that she has a big heart to show hospitality. But she wasn't always quite so willing to open up her home.
At one of the True Woman Conferences, Devi shared a story about her experience as a young pastor's wife—a pastor's wife with cherished new furniture.
Devi Titus: And I had just gotten two brand-new chairs. It was our first chairs. I saved Coke bottles. I know some of you are old enough to know we could redeem those and get a dime.
So I saved Coke bottles and everything could to do to collect money. I saved money, and I bought our first sofa and two velvet chairs.
Nancy: Devi was about to be challenged: Would she make these velvet chairs too high a priority? Or would she focus on building God's Kingdom through hospitality?
Devi: We had been praying for this young man that was strung out on drugs. He was the brother of some people we were ministering to. He lived in an orchard, out under the trees, literally! He slept in the leaves.
He showed up on a hot summer day in cut-off jeans, nothing else on. It was a hot summer day. He was a sweaty, filthy body. He stunk like I'd never smelled before. The doorbell rang and my husband opened door. I peaked out the kitchen door which was on the upper level, aligned with the stairs.
I saw this thing that looked like he had grown out of the earth, literally. My husband said, "Oh! Come in." Larry turns and walks upstairs, and if looks could kill, he'd be dead. Because as he was walking up the stairs, the young man was behind him. He couldn't see me, and I'm going, "Take him to the basement."
Nancy: I don't know if you can hear it on the recording, but Devi was whispering to her husband, "Take him to the basement."
But her husband treated this young man like an honored guest. He led the young man right to . . .
Devi: . . . my brand-new, gold, crushed velvet chairs. He said, "Have a seat."
Nancy: But there in her kitchen, the Lord spoke to her heart, and she realized she needed to use everything she had for God's glory.
Devi: He said, "Devi, when you use what you have, I will always see to it that you have what you need."
I surrendered that day my right to anything that I own. I was in my twenties. I'm so grateful that the revelation of Matthew 25, verse 10 through the end of the chapter, which is the "use what you have" priniciple—"He who is faithful with a few things, the master entrusts His possessions to us to build the kingdom." He was teaching about building the kingdom
How do you build the kingdom? One of the ways to build the kingdom is to use the possessions through hospitality. Do you have a sofa? Do you have a chair? Do you have a cup? A saucer? A mug? Do you have a glass for cold water? That's all that is required.
Nancy: We're about to explore this further, in the series The Heart of Hospitality. You'll discover how to build God's kingdom by opening the door of your home.
Leslie: This is Revive Our Hearts with Nancy Leigh DeMoss for Tuesday, December 6.
Nancy: To be a Christian is not just to have our own personal relationship with God. To be a Christian is to be a part of a family. For the New Testament believers, that was a powerful concept. They had come out of all different kinds of backgrounds—slaves, free, Jews, Gentiles, men, women—but they had come to be related to each other, brothers and sisters in the family of God.
So for those first Christians who were living in a pagan, hostile world that rejected Christ, this family was very important to them. They stuck together. They had to. Their survival depended upon it. They shared their material possessions. They met in homes. They ate meals together. They cared for each other's widows. They showed hospitality to each other.
The ministry of hospitality is one of the key factors that explains how Christianity was able to expand and advance so rapidly into the New Testament first century world. It was because of the love that Christians showed for each other, and the way they showed that love was through hospitality.
When the pagans looked at the Christians, they were forced to acknowledge, "See how they love one another!" How do we show the love of Christ in practical, down-to-earth terms? I mean, it's one thing to sit in church and talk about how we love each other, but how do we show that we love each other?
Well, I want to suggest to you, based on the New Testament Scriptures, that hospitality is one of the most practical, concrete expressions of true Christian love. In fact, the New Testament exhortations in relation to hospitality are almost always found in the context of talking about brotherly love.
Let me show you how that is true. In Hebrews chapter 13, the first verse says, "Let brotherly love continue. Do not forget to entertain strangers" (vv. 1-2). Show love to strangers. There's love, and how is it expressed? In hospitality. First Peter 4:8, "Above all things have fervent love for one another."
Again, he's in a book where he's talking a lot about suffering. How do you survive in a hard world that beats you up? How do you survive in a world where there are difficult relationships? He says, "Love each other." How do we express that love? The very next verse: "Be hospitable to one another without grumbling."
Love each other. How do you see it? In hospitality. You see the same concept here in Romans 12. Paul says, "Be kindly affectionate to one another with brotherly love." He goes on to say how we express that: "[pursuing] hospitality."
It's not enough to just say that we love each other. We have to show that we love each other, and one of the most practical ways we can show that we love each other is by expressing Christian hospitality to one another.
Alexander Strauch has written a helpful little book called The Commands of Hospitality. He says,
Hospitality fleshes out love in a uniquely personal and sacrificial way. Through the ministry of hospitality, we share our most prized possessions. We share our family, our home, finances, food, privacy, and time. Indeed, we share our very lives.
Unless we open the doors of our homes to one another, the reality of the local church as a close-knit family of loving brothers and sisters is only a theory. A cold, unfriendly church contradicts the gospel message.
I don't know about you, but I've heard people say over the years, "I don't like going back to that church or that church because they're so unfriendly." I hope that couldn't be said of your church. I hope that would not be said of us as believers.
What people need to say when they see us is, "They open themselves. They give themselves. This is a way of life for them—opening their hearts and their homes."
One of the things in the Scripture that has been the most challenging to my heart is to learn that God is a hospitable God. You see in the Scripture that God is a refuge. He is the perfect host for those who seek refuge in His dwelling place. Psalm 90 tells us, "Lord, You have been our dwelling place in all generations" (v. 1). He is our heart's truest home. He's a hospitable God.
I discovered this past week a verse—I'm sure I'd read it many times before, but I'd never thought about it the way it hit me this week—in Deuteronomy 10:18, the Scripture says God "loves the stranger, giving him food and clothing." Now, if that doesn't describe hospitality, I don't know what does. God loves the stranger, giving him food and clothing.
What's the implication? The next verse: "Therefore [you are to] love the stranger, for you were strangers in the land of Egypt." Moses is saying, "God took care of you and brought you into His home. He was a host to you when you needed to be cared for. Therefore, you are to extend that hospitable heart of God to others who need it."
God is a God who welcomes the poor and the needy. He welcomes the outcast; He welcomes the downtrodden; He welcomes the homeless. He says, "Come and find a home. Come and find rest. Come and find refuge in Me."
In fact, I'm seeing this theme all throughout the Scriptures. Just this morning in my quiet time I came to Psalm 65, and here it is again. Listen to what it says: "Blessed is the man You choose, and cause to approach You, that he may dwell in Your courts. We shall be satisfied with the goodness of Your house" (v. 4).
God is a God who chooses us to approach to Him. He says, "Come to My house. Come live with Me. Come live in My presence." The Scripture says His hospitality is supremely satisfying. We will be satisfied with the goodness of His house.
So He is a God who initiates relationship. We didn't choose Him; He chose us. He's a host who extended Himself to us. He desires relationship with us. He pursues relationship with us. He doesn't just say, "Come to My house," He says, "Come be a part of My family."
The whole ministry of adoption—He adopts us into His family and says, "I don't want you to be a stranger anymore. I want you to be My sons and My daughters, to be My children, to be a part of My family."
We're all familiar with Psalm 23 and the imagery there of God being a shepherd. But in the second part of that psalm, we see a word picture of God being a gracious host—the hospitable heart of God.
In verse 5 it says, "You prepare a table before me." As a host, He feeds us. He prepares a meal for us. He nourishes us. "You prepare a table before me in the presence of my enemies." I'm safe when I'm at His table. The enemies of my soul may be looking on, but I'm protected when I'm in His home.
"You anoint my head with oil." That was an Old Testament picture for blessing and honor: You make me your honored guest; you anoint my head with oil; you bless me. "My cup runs over." God isn't a stingy host; He gives us hospitality in abundance. It's overflowing generosity and hospitality.
The Psalmist goes on to say, "Surely goodness and mercy shall follow me all the days of my life; and I will dwell in the house of the Lord forever." Hospitality of God—He is a gracious host. He is the greatest host. He is the model for our being hosts. He is the model for our hospitality.
In fact, the psalms tell us that when the Israelites were wandering in the wilderness, one of their great sins was when they doubted that God would be hospitable to them, when they doubted that God could and would meet their needs.
Psalm 78:19-20 says, "They spoke against God: they said, 'Can God prepare a table in the wilderness? Behold, He struck the rock, so that the waters gushed out, and the streams overflowed. Can He give bread also? Can He provide meat for His people?'"
You see, the people of Israel accused God of being stingy or of being incompetent, unable to meet their needs when they were wandering around in the wilderness; and God judged them for this sin.
The passage goes on to say, Psalm 78:21-25, "The Lord heard this and was furious . . . because they did not believe in God, and did not trust in His salvation. Yet He had commanded the clouds above, and opened the doors of heaven, had rained down manna on them to eat, and given them of the bread of heaven. Men ate angels' food; He sent them food to the full."
That passage is saying, "God was such a gracious, generous host with His people, and their sin was in doubting His gracious hospitality." Can God really meet our needs? It's like the psalmist is saying, and God was saying, "It's unthinkable that God should be anything other than always generous and gracious."
That says to me, it's unthinkable that we who have His name should be anything other than always generous and gracious. His hospitality is the model for our hospitality. You see this theme all through the Old Testament.
The Old Testament prophets speak of a hope, a hope that was yet to come. It was a day when they envisioned and God had revealed to them that one day God would act as a generous host at the end of time by preparing an eternal feast and entertaining His people Israel at that feast.
You see this referred to in a number of the prophets. To Isaiah the prophet it was revealed that this meal would not only be for the Jews, but it would be for all people, that the Gentiles would be included, that God was going to open this table and open this feast not just to His chosen people, but that He would choose others out who would be welcome to this feast.
We read in Isaiah 25:6, "And in this mountain the Lord of hosts will make for all people a feast of choice pieces, a feast of wine on the lees." It's an eternal banquet, and you're invited! This is the hope that gave the Jews the concept of hospitality, that they were to be hospitable as God was hospitable.
God has made an eternal home for us, the place where this eternal feast will be held. Scripture says in 2 Corinthians 5:1-2, "Now we know that if the earthly tent we live in is destroyed," (it's talking about our earthly bodies, our earthly homes), "we have a building from God, an eternal house in heaven not built by human hands. Meanwhile we groan, longing to be clothed with our heavenly dwelling" (NIV).
We all have a homesick heart. We have these bodies; we have these physical houses that we live in, but they're not enough. They're weak. They're frail. They're dying. They're falling apart. But we look forward to that hope of living in that eternal home that He has built for us where He will host us eternally in His presence.
An incredible thing about our God is that He has invited us to come home with Him and live with Him forever. Now, I've had people come and live in my home for a period of time. I remember in particular one newlywed couple who came, and I invited them to live in my home. We thought it was going to be a few weeks. It actually turned into several months, and they were a great blessing in my life.
But can you imagine inviting someone to come and live in your home with you forever? Yet I think about the heart of God, and He says, "Come home with Me and live with Me forever. I want you to move in. I want to adopt you. I want us to live together forever."
The gospel itself is an invitation to come and enjoy God's home and His lavish banquet for all of eternity. So when we're commanded to be hospitable, we're simply being told to show the world what God is like. He is hospitable. He is a gracious host. He is a generous host. So we are to extend His heart to others.
You see, our goal, our purpose, our calling as women of God is to show the world what God is like, to give the world a right opinion of God. One of the things we're trying to do on Revive Our Hearts—through this whole ministry—is to believe God for a movement of women across this nation who will reflect the heart of God.
One of the things we need to come back to—it's been lost, by and large, in our age—is this heart of hospitality, this ministry of hospitality—opening our homes, opening our hearts, opening our lives to other people. Not being so consumed with ourselves, but being selfless servants; entertaining others as He has entertained us.
So we have in the Scripture many earthly, physical pictures of spiritual, eternal realities; and this is one of the most powerful. The visible, our hospitality on earth, is meant to point people to the invisible, to show them the hospitable heart of God.
When we extend hospitality to strangers, to guests, to those who are lonely, to those who are outcast, to those who are needy in different ways, what we're doing is making people hungry for that eternal feast. We're making them long to be a part of God's family. We're creating an environment that gives them a taste of eternal realities and what is available to them through God, the gracious host.
So many people today have no concept of home, of home being a place of belonging, of security, of rest, of refuge, of safety. Christian hospitality is a way of showing others what home really means, what God's home really means.
So I ask you this question: What does your heart and the way you use your home say to outsiders about what God is like? Is your life making people want to be home with God? Is it making people love the concept of home? What does your heart say about God's heart? Are you reflecting His heart in a way that is worthy of Him?
As we think about how hospitality expresses the love of Christ, I wonder how many empty beds there are in the homes of believers on any given night. When was the last time you invited a stranger into your home, or said to someone at the end of church, "Would you like to come home with us for lunch?"
Here's the question the Lord has been challenging me with: If my love were measured by my hospitality, how big would my love be? You see, Christian hospitality is an evidence of Christian love. That's why it's not an option. We've got to open our hearts and our homes if we're going to show the love of Christ.
Father, You have shown Your love to us by opening Your heart and Your home to us. Now You call us, in this hostile, pagan world that is so broken and so wounded, to show Your love.
Thank You for those who have shown love to us and have opened their hearts and their homes to us and ministered Your grace to us. I pray that You would show us how to show Your love to others as we open our homes and extend hospitality for Jesus' sake, so others may know how much He loves them. I pray in Jesus' name, amen.
Leslie: Nancy Leigh DeMoss has been showing you how to use your home to build the kingdom of God. Today's program is part of a series called, The Heart of Hospitality. Everybody needs to hear this message from time to time. It's easy to drift into busyness and then close up our homes as a refuge against the world. Some people call it "cocooning."

But when a butterfly finally breaks out of its cocoon to embrace life, it's beautiful. And I know this series is going to result in many women spreading their wings and embracing hospitality for God's glory.

It's a great example of God's Word intersecting with real life, showing us how to make daily practical decisions. And this kind of teaching is having a big effect. For instance, yesterday Nancy read an email from a young wife and college student who is becoming rooted and grounded in God's Word. And He used Revive Our Hearts in that process.

Nancy, aren't you grateful to hear that new generations are connecting with Revive Our Hearts?

Nancy: That really is so thrilling to me, Leslie. And here's one reason why. When leaders in the feminist movement began to meet in the mid-sixties, they were really considered a fringe group. A lot of people thought they were nuts. But they were systematic and intentional and persistant about spreading their message among younger women as women's studies programs sprang up at colleges all across the country. And they distributed their message through many printed resources as well.

It makes me ask: What might God be pleased do with a group who were committed to a new movement, a counter-cultural revolution of true biblical women of God. How could that message spread?
Here at Revive Our Hearts, we're asking the Lord to expand the outreach of this ministry in several key ways. One is to do a better job at spreading this message through mobile devices. We want women to interact with this material in new more convenient ways.
We're also facing a lot of opportunities in the area of social media. But additional staff and resources are needed to help us develop these important channels that will help us reach the next generation of women.

We're also asking the Lord to provide resource so that we can develop more curriculum for small groups and churches.  We're working hard on a new curriculum called True Woman 101, and you'll be hearing more about that as it releases in the spring. But we know that we'll need a lot more teaching and discipling resources in the years ahead.

These are just a couple examples of our ministry goals that are on our hearts for the future. In the meantime, we're asking the Lord to help us keep our current ministry outreaches going strong. We're asking the Lord to help us meet a matching challenge amount of $600,000 this month
In fact, we're asking Him to help us to far exceed that matching challenge amount. Some really dear friends of this ministry are aware of the incredible potential ahead, and they've agreed to double your gift to this ministry during the month of December, up to the total challenge amount of $600,000. 

You can make a gift by visiting us online at ReviveOurHearts.com, or if you prefer, you can give us a call at 1-800-569-5959.
Thank you for your part in helping us reach a very desperate and needy generation women—older and younger women in the days ahead.

Leslie: If you approach Old Testament with a 21st century mindset, you might miss some important details about hospitality. Nancy will show you why, tomorrow.  Please be back for Revive Our Hearts.

Revive Our Hearts with Nancy Leigh DeMoss is an outreach of Life Action Ministries.
Unless otherwise noted, all Scripture quotations are from the New King James Version of the Bible.
*Offers available only during the broadcast of the podcast season.
Support the Revive Our Hearts Podcast
Darkness. Fear. Uncertainty. Women around the world wake up hopeless every day. You can play a part in bringing them freedom, fullness, and fruitfulness instead. Your gift ensures that we can continue to spread gospel hope! Donate now.
Donate Now