Receive this Resource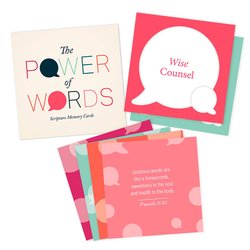 Power of Words Scripture Memory Cards - 21 Cards
True Girl is there for her.
Revive Our Hearts is here for you!
Welcome to ReviveOurHearts.com! Whether you're a True Girl mom, grandma, big sister, or mentor, we couldn't be happier to welcome you to the Revive Our Hearts family.
Sign up to receive your free resource, and then take a tour of the additional resources we offer for women of all ages and stages.
Fill out the form below to receive your free set of Power of Words Scripture Memory Cards.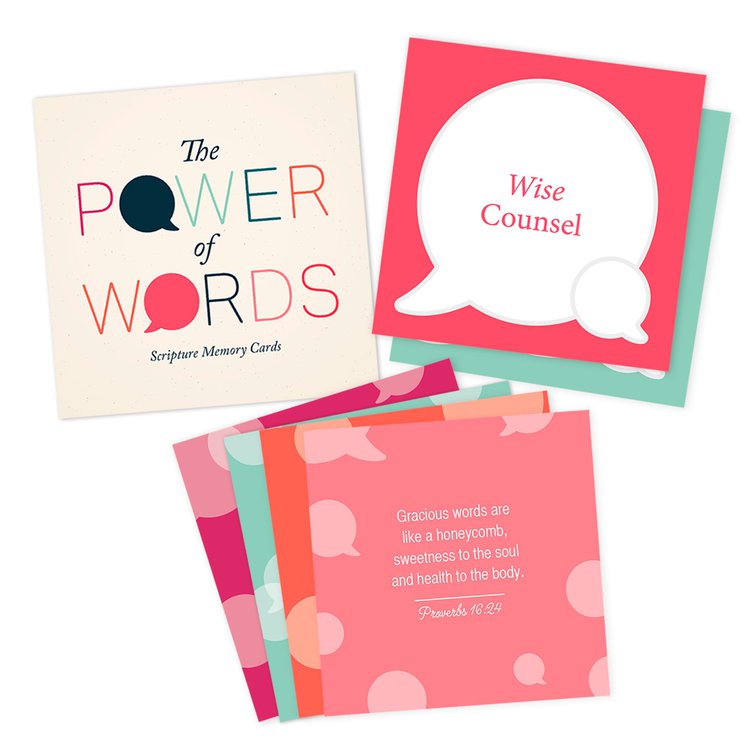 With this delightful 21-card set of Scripture memory cards, you'll discover how filling your heart with God's Word can ensure the words you bring forth will not be hurtful but will instead be a great blessing to those who hear them.
Each set contains 21 3.5" square cards with 20 corresponding Bible verses. Use them in combination with your booklet, The Power of Words: A Four-Week Devotional Study by Nancy Demoss Wolgemuth.
Mother to daughter, woman to woman, friend to friend, words are powerful—they can encourage and strengthen others, heal wounded hearts, honor God, and bring Him great delight, but words can also be destructive. The good news is that our tongues can be transformed by the grace of God and the power of His Spirit.
Fill out the form below to receive
Power of Words Scripture Memory Cards - 21 Cards