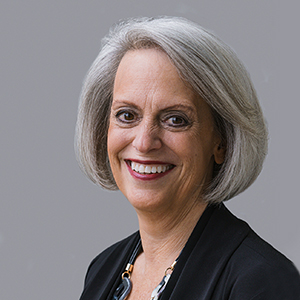 Dear Friend,
The Revive Our Hearts team is rejoicing in God's goodness and faithfulness, as He graciously provided the funds we were praying for during the month of December!
The generosity of God's people has been remarkable and deeply encouraging. Thank you for your heart for this ministry and for partnering with us as we continue to deliver the timeless truth of His Word to women around the world.
Please pray that the Lord will give us wisdom to faithfully steward these resources and fresh anointing of His Spirit as we seek to magnify Christ through the year ahead.
Gratefully,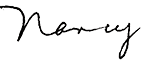 Nancy DeMoss Wolgemuth
How Your Giving Helps
Your generosity will make it possible for us to move forward with several key initiatives in the days ahead.
Impacting Women
Right Now
Thanks to your support, in the next few months we will be able to:
Multiply the impact of our global digital platform with the help of outside expertise.
Secure a conference facility for Mujer Verdadera '23 (True Woman in Spanish).
Build and launch the registration website for the Spanish conference and begin preparations for tens of thousands of Hispanic women to participate in person and online.
Recruit additional staff to serve in audio/video production, event planning, administration, and development. These roles are vital to support ministry growth and provide needed lift to our current ministry team.
Impacting Women in the Year Ahead
Through your partnership and with the Lord's help, we're excited to move forward in each of these areas in the next twelve months:
Release a new book by Nancy titled Heaven Rules: Take Courage. Take Comfort. Our God Is in Control.
Support Nancy as she develops a new devotional study Bible shaped from her personal and teaching notes, scheduled for release in 2025.
Host a True Woman Conference in Indianapolis in September, 2022.
Continue to provide trustworthy Bible teaching daily. (Nearly $30,000 is needed each week day to maintain our current outreaches.)
Build and launch full-featured websites in at least three additional languages in regions where Revive Our Hearts teams have been forming on the ground.
Move ahead with content development in additionalnew languages as the Lord directs.
#GIVINGTUESDAY
Praise Report
You kicked off this season of giving by your generous participation in #GivingTuesday. In our most amazing Giving Tuesday on record, we received $125,000 toward expanding our international outreaches. We are in awe of what God has done; and thankful for each gift.
Your response has made it possible for us to move forward on the following projects:
Develop a full-featured website for the Revive Our Hearts German ministry, providing resources in an area of the world that has experienced a steep decline in knowing and holding to biblical truth.
Equip our Portuguese and German teams for greater ministry in Europe and South America. They are traveling to meet with our team in Michigan this month, for further training, strategic planning, and prayer.
Produce 100 new episodes in Farsi of the ROH podcast as well as the Women of the Bible study on Ruth, reaching women in Iran, Afghanistan, Tajikistan and more.
Thank you for your part in helping to meet our year-end matching challenge! These gifts, along with any funds given over and above the match, will help us reach more women around the world with the message of freedom, fullness, and fruitfulness in Christ.
See how God is using your partnership to impact the lives of women around the world.