Year-End Update
We're Thanking God for What He's Provided!
The heart of man plans his way, 
But the LORD establishes his steps.
Proverbs 16:9 ESV
We've spent the past several weeks thanking God in advance for what He would provide at the end of 2022. Now as we begin 2023, we can proclaim what we already knew to be true: He is faithful. 
Each year we put together a budget and our board blesses it, but in the same breath we pray, "Lord, meet our needs." We make plans to respond to where we sense He is directing us, but in the end, only He knows what our needs truly are. We plan carefully; He directs our steps. And we trust in Him. 
Through the generous support of friends like you, God has provided an amount that just exceeded our 2022 year-end goal!
A Note of Thanks from Nancy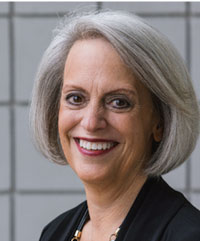 Dear Friend, 
The Revive Our Hearts team is rejoicing in God's goodness and faithfulness. Thank you for your part in helping to meet our year-end matching challenge! These gifts, along with funds given over and above the match, will help us reach even more women with the message of freedom, fullness, and fruitfulness in Christ.  
The generosity of God's people has been remarkable and deeply encouraging. Thank you for your heart for this ministry and for partnering with us as we continue to deliver the timeless truth of His Word to women around the world. 
Please pray that the Lord will give us wisdom to faithfully steward these resources and that He will grace us with a fresh anointing of His Spirit as we seek to magnify Christ through the year ahead. 
Gratefully,