Canada Ambassadors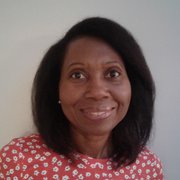 Monica Allman
Scarborough, Ontario
Monica is married and has three grown children and two grandchildren. She loves having her whole family together and playing with her grandchildren. In her early twenties, God laid on her heart a desire to minister to women. This passion intensified after she came in contact with Revive Our Hearts. For many years she has led various Bible studies, women retreats, and has invested in many mentoring relationships. Monica's prayer and desire is to see the teaching of biblical womanhood to expand in her country of Canada. In her free time she enjoys curling up in her favorite chair on rainy days with a book and a cup of hot tea or going on long road trips with her husband.
Contact Monica at MAllman@rohambassador.com
Connie Lorantfy
Petrolia, Canada
Connie is married and the mother of four adult children. Serving God through the changing seasons of her life has taught her many valuable lessons. She has a heart for prayer, evangelism, and the encouragement of others. She has been deeply impacted by Revive Our Hearts since 2008 and longs to see women of all ages embrace God's Word and His design for their womanhood—which will then impact the sphere of influence in which God has placed them. Spending time in nature, whether in her garden or on the water, is one of her joys. She also loves to read, sew, and care for her husband, children, grandchildren, and her home.
Contact Connie at CLorantfy@ROHAmbassador.com