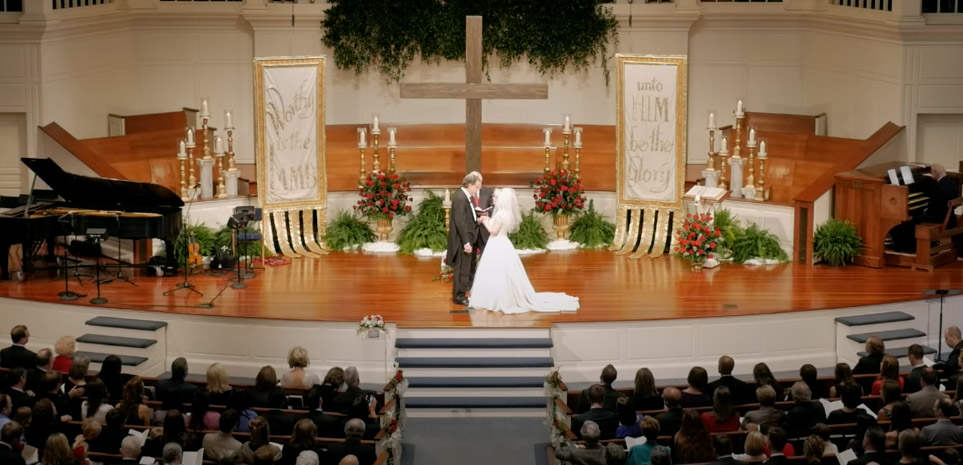 Our earnest desire was that our wedding and marriage would showcase the loveliness of Christ. In a day when marriage is on the witness stand—both in the culture and in the church—we consider it a great privilege and duty to proclaim the order, the goodness, and the beauty of marriage as God ordained it so long ago.
As you watch our wedding, our prayer is that you would rehearse the great gospel story of redemption, that love for our Savior would burn more brightly in each of our hearts, that marriages would be strengthened, and that we would all experience heightened anticipation for the return of our heavenly Bridegroom.
May God grant a fresh sense of wonder and awe as together we contemplate His magnificent, covenant-keeping love, and may Christ be magnified through our humble, grateful response to our majestic and holy Savior-Shepherd-King.
—Nancy and Robert